Post by CatSnipah on Apr 5, 2019 10:21:50 GMT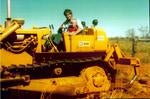 Thing 1. Video games are dangerous, especially violent ones, it makes kids violent addicts. Fortnite is the worst.
Thing 2. Too much sugar intake causes diabetes
Thing 3. Too much looking at computers causes blindness.
Thing 4. Dungeons and Dragons is akin to devil worship
Thing 5. Guns are for protection, carry one for self defense.
Thing 6. Driving under the posted speed limit means i'm travelling at a safe speed.
Thing 7. Everyone else does it, so it's ok if I do it.
I hate social networking culture.
I hate how I can't find a legal way to prevent my kids from acting like entitled shits and their lives will suffer horribly as a result of me not being allowed to nip it in the bud.
I hate how it's risky to pull over and offer some poor kid a ride in the night when it's pooring with rain.
I hate how regulated our societies are and the stupid laws that are setup to pander to the do gooders who apparently are pandering to minority groups but really aren't because the minority groups half the time are happy to go with the flow....you know that in our country, we aren't even allowed to pull into the bush at the side of the road and camp?
I can't surround my fence line with a moat with spikes to prevent thieves jumping my fence and stealing my stuff.
I even have to take out insurance if someone injures themselves because they were careless on my business premise because apparently it's my fault for having slippery floors.
I hate how people don't consider the colour of a car is important when considering safety. If you want to be seen, go light coloured and bright. not dark or the same colour as the horizon, sky, road!
I hate how our criminals are treated as equals when it comes to voting rights and 3 meals a day/bed/residence without needing to put in any effort. We've had prisoners riot burn their prison down and what do they do? They ship them off to another prison.
I'm sick of getting older and sounding like a grumpy old man every day.
OK enough grumbling - it's the weekend
)
U mad