Post by test777777 on Jun 5, 2019 11:49:33 GMT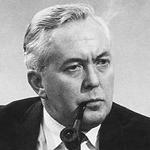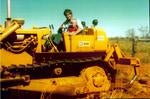 Of course, NUM action was questionable in a lot of cases, but I don't think it's quite right to say Thatcher was trying to just close mines and the NUM reacted wrongly to it. Wilson closed more mines than Thatcher, the difference is Thatcher knew there would be and prepared for a confrontation with the miners. Stockpiling coal beforehand and bringing in MacGregor to head the NCB would suggest that she knew there would be a confrontation and wanted it crushed. Police action was far more brutal than was necessary and the aftermath of Thatcher's actions left ex-coal mining areas destitute. A lot of the north and Wales stills suffers from it.
It happened a long time ago and I definitely had a limited perspective being so far away and I think at the time, the newspaper and am radio was about as close as I got to the news. The finer points of cause and affect weren't really understood by me, nor are they still but the Union demands and methodology of ransoming the employer through work stoppage was pretty unreasonable given the situation. That's the sort of stuff unions have done here. I mean it's fair enough if the employer is exploiting but if they aren't it's a non winnable situation and it just hurts the employer more.
I'm sure Govt had been looking at ways to support the industry but had no answers given the coal economy. They likely had planned a much less aggressive rate of closure but does the union care about those efforts or that the coal industry propped up by govt is hurting the country and that strike action hurts it even more - nope. Delusional entitlement and the employer was over it. It's a two way street when it comes to mediating a bad situation where generational industry which has sustained towns over generation is no longer sustainable and Union wasn't interested in mediation..
Union response was very predictable because from my understanding, they'd been doing that for years and while I'm sure Maggie would have preferred mediation, was prepared to play hardball and she did.
Police brutality may have been harsh, I'm sure workers weren't exactly good natured or co-operative with the law before police became brutal. Shitty situation all round.
Yes - towns were built around the Coal industry are now desolate. It's sad for the good families and hard workers affected, it wasn't entirely their choice and many would have rather worked than strike. The longevity of the industry also meant families had long traditions tied to the industry and the fallout no doubt was emotionally extra tough.
That's the harsh reality of mining I suppose. USA and Australia are full of semi ghost towns which were once boomtowns sustained by a mining industry nearby which became unsustainable and caused the people to leave town. Refusing to work doesn't make it any more sustainable.