Post by El Materdor43 on May 28, 2019 14:34:29 GMT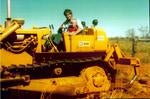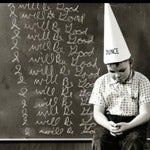 A. I wasn't unemployed. I put the term bi-vocational in there. I worked the graveyard shift, 11p to 7a, cane home and slept an hour or so when I had my own work to do. The night job paid lass than half of what I could ordinarily make, which made things tight financially.
B. Tax cuts. Let's be very clear here. The government is NOT a for profit agency. It levies taxes to provide for ESSENTIAL services. The key word here is service. The founders of this country never envisioned government as a means to sustain folks. If you go back and look, churches provided for widows and orphans and folks who weren't able to provide for themselves. That wasn't ever a government thing. The government here in the US is far too big. Reduced revenues? I'm sorry, that's wrong. Look at the Reagan admin. They cut taxes and in the ensuing next few years revenues were up by a good bit
www.heritage.org/taxes/report/the-real-reagan-economic-record-responsible-and-successful-fiscal-policy
Tax cuts provide incentive for businesses to reinvest, which leads to expansion. Expansion means a larger work force. Larger work force means more people paying taxes, which means more on revenues.
Thanks for clarification and openness regarding your personal situation.
I haven't studied the specifics of the historical US budgets. Reagan is very well regarded by economists when it comes to successful economic management during his terms.
Going on memory here, Maggie was taking on the Coal Miners and pissing them off, Gorbochov(Sorry if misspelled) was leading the isolationist and uncooperative Soviet union and the Cold War was an extension of Superpower Egos gone mad. Working class folks here had had enough of Fraser and Sent Hawke in. These were definitely times when Media bias affected information and understanding of what was going on in the world. I have no idea who was leading West Germany.
I think the soviets boycotted the LA Olympics in the same year that The Terminator hit the big screen. The reason for them doing that was because the USA had boycotted the Moscow Olympics 4 years earlier and that was in protest of the Soviets invading Afghanistan.
Anyway
The world owes a lot to Reagan's brand of international relations. It involved encouraging another "superpower" to Tear down a Wall. who historically for 40 years or more had been combatant and hostile to the Western values and policies of which the US President represented. Gorbochov's role of course was instrumental in seeing reason an dismantling the Soviet Union but to think that he respected Reagan enough to work with him is pretty impressive on Reagan's part. Trust needs to be earned and both leaders took the Risk and it paid off.
Yet again, I digress.
My revenue comment was relating to the nation Debt. It still needs to be paid off. The tax situation and Social Reforms and impact to the Economy, I don't have an appreciation of how changes impacted every US citizen. I stand by my comment about Obama's management of the Economy based on the indicators.
There is a lot of social injustice in the USA. That's one of those wishy washy concepts which is really difficult to appreciate. Everyone has the right to education and the right to make a go of it, I think.
People just need to put effort in and get off their lazy arses or lazy donkey's as the Americans say, sorry, asses. They've only got themselves to blame right? Wrong!
There's a good lot of people who are disenfranchised and caught in an intergenerational rut of no hope and crime. Privelege is not egalitarian. Yes - plenty of greedy and lazy people who do have themselves to blame as well. Every opportunity who like to play the victim too.
We hear stories at this end from the possibly biased media suggesting Crime rates increase prior to the winter because Prison is more comfortable or people who are unemployed getting knocked by a subway train, pleading not to be treated citing reason as inability to afford it. I don't know how true it is. Where there's smoke there's fire though. Why would these people have any respect or love of the nation?
Relating that welfare is not the responsibility of governments
There is an economic cost of the impact of these people , Crime - incarceration, cash jobs, exploited as slave labour and there is benefit of breaking the cycle. Obama's ideology was to empower the next generation of Americans, through government backed initiatives set up to empower them.
Providing additional privilege to those who seemingly have it in the first place at the expense of other Americans is never going to be popular, it's debatable whether it's a sunk cost and waste or the Government has a mandate of creating systems which protect the welfare of all of it's citizens.
Test
Its not the government job to empower anyone. Each person should be motivated by their owns goals and dreams. Each person striving towards goals that they determine and set is one of the cornerstones of individual liberty and freedom. It is exactly what the framers of the constitution had in mind when that document was crafted. Government has no business insuring outcomes. Their job is to insure that everyone has the same shot, period. Empowerment is another way to say, in my opinion, that the government puts their collective thumb on the scale to favor one group over another