Post by test777777 on Jul 3, 2019 3:26:17 GMT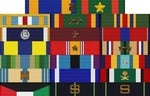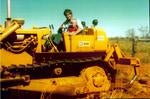 There is a database they have access too. Same for Australians coming to Canada...they access a database.
I'm somewhat skeptical Snore.
I know there are reciprocal agreements between countries but I also know that my information as an Australian citizen is protected by Law and only be available with my consent to the relevant agency which holds that information. I think when my passport is scanned by customs, some basic personal information is provided but without that its a bit of a process So I'm highly skeptical of any direct access to Australian agency records i unless possibly an Interpol database for those hardened criminals who were convicted or might be considered person's of interest and find themselves listed there.
There are provisions within the privacy act for emergency situations but even then they'd work with the relevant Australian consulate or embassy.
Further evidence to me that they are unlikely to have direct access to my information is that when a visa application is made or Electronic Travel application is made(requires passport), part of that is stating and in some cases providing a proof of criminal history from the relevant Authorities.
It's quite possible that by virtue of making such applications, that those who apply might be providing permission for an Authority within Canada to ask certain Australian Agencies questions and receive answers and use that information in any way that they wish.
I don't suppose there are any border police lurkers reading who might be able to confirm.