Post by test777777 on May 21, 2019 4:35:23 GMT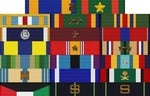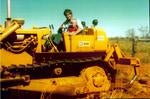 The freedoms expressed in the first amendment and congresses ability to alter is fantastic in principle but A citizen's right to speak or act freely in practice is limited by the social consequence of doing so or their ability to enforce their right. I don't truly understand the laws but Missouri executive order 44 wasn't really legal yet that hardly mattered in that instance.
The 2nd Amendment allows the citizens to bare arms but doesn't do much to protect anyone in my opinion.
With the 2nd Ammendment specifically it's very open to interpretation and while I'm not sure what precedents have been set in regard to it but each state probably interprets the law differently and there's various restrictions imposed at the state level I would expect.
There's likely regulation with what arms are allowed, how they are allowed to be carried, where citizens can go while armed as well. Then there is the right to discharge a loaded weapon and where that can be done and under what circumstance. There's also the possible risk involved with having a registered firearm stolen and used and lots of requirements in relation to storage of and usage of firearms and ammunition I would expect too. This is purely speculative.
I would not think a US citizen would have the right to walk into their local watering hole in the USA with a couple of loaded 6 shooter irons on his hips and a 30/30 lever action strapped to his back? Apart from the mockery of looking like he's stepped off the set of a wild west film set, my gut says his 2nd amendment right to do so might be infringed upon by more local laws. I suppose it depends on where he or she might live.
I don't lawfully own a weapon in Australia and don't know the extent of the laws in the USA so - I don't know. but the 2nd Amendment won't protect the citizens from a militant government.
Test...I see Australia just had a not insignificant election result.
I sincerely applaud your effort to look into our current politics.
I'll just note a couple observations, and I'm sure Cat will chime in as well.
1) The "Bill of Rights" 10 amendments you speak of are actually the first "Ten Amendments" to our Constitution. The First Ten Amendments are part of a total of 33 Amendments that have been added since 1789 and they were added very soon after the Constitution was adopted that year. They are specific guarantees of personal freedoms and rights, clear limitations on the government's power in judicial and other proceedings, and explicit declarations that all powers not specifically granted to the U.S. Congress by the Constitution are reserved for the states or the people.
2) 2nd Amendment- The Supreme Court has been very consistent with this just like the other 9 Bill of Rights. In our system, states have the right to pass their local laws and many have tried to place severe restrictions on the 2nd Amendment. thankfully, the Supreme Court declared our Second Amendment rights to be "fundamental" to liberty and therefore binding on the states through the Fourteenth Amendment, which bars any state from denying liberty to any person without due process of law.
3) Once again, states have the right to pass local laws and many have passed laws requiring citizens to pass a course in order to carry their weapon in public. There are currently 24 states that allow a citizen to carry a weapon in plain view in public, and 11 of those don't require any license at all...so in fact...yes you can walk into a "local watering hole" with two six shooters strapped to your hip if you so choose...and of course order a Coca-Cola because alcohol and firearms don't mix. You can even "strap" an AR-15 to your back in many states and walk into a bank to do business if you so choose.
That said many states have laws/statutes that prevent the carrying of weapons in certain areas, primarily schools, Libraries, movie theatres, sporting events, etc. Carrying a weapon on school grounds in my state is a serious offense, but in the case of places of business that post "no guns allowed" they can only ask you to leave if they discover you are carrying a weapon. As long as you leave when they ask there are no issues. I carry concealed so it's never an issue.
Of course you can't carry a weapon into Federal offices such as a Post Office. Hope this clarifies a few things.

Thank you for the education regarding the Bill of Rights. Australia doesn't have a bill of rights and yep we've just re-elected the prime minister. It is required by law that all Citizens vote but democracy is a strange concept when millions of people don't support whoever wins. I'm glad there was no change of govt. - Change is expensive.
Specifically regarding the 2nd Amendment.
With 11 states not requiring a gun carrier to hold a license, to me implies that the constitution permits 41 states to put conditions on the 2nd ammendment by imposing a license requirement. I'm not a lawyer but that sound like an infringement of the right to bare arms afforded to all citizens.
I wasn't aware that some states allowed open carrying of firearms. I would imagine it would make the constabulary rather nervous but it is what it is and I suppose it's worked without local law and order falling apart historically.
Liquor and Firearms shouldn't mix which is something we agree on but there's no doubt plenty of irresponsible gun owners and drivers who don't care. On that subject, Overfinch, took a Range Rover and teamed up with Holland and Holland to produce a rather strange concept vehicle which involved all 3 things - booze, guns and driving. Aimed at classic gentry/high society no doubt. I'm not sure if you saw it or not or like Holland and Holland guns but they are phenomenally expensive and exquisitely beautiful things. A pair of 20 Bores featured in the pictures probably cost as much as a range rover.
For pics
www.autoblog.com/photos/holland-and-holland-range-rover-by-overfinch/
Anyway getting way off topic. There needs to be no corrupt law enforcement officers or anyone else in the legal process for the law to work. In relation to the folk at the top of the food chain, I don't think we will ever know the truth and I don't think anyone will be prosecuted to the extent of the law. Doing so would set a dangerous precedent for those in office. Bill Clinton wasn't found guilty of Perjury or Obstructing Justice back when he was impeached.
The intelligence relating to Weapons of Mass Distruction in Iraq? Was there ever intelligence of that nature? Was anyone deliberately mislead? We don't know.
This situation seems a bit different in that there appears to be a lot unrelated people who seem to be attempting to unseat the president through unlawful means and that's very interesting. I think the question of Why is quite important. I'd like to know where the motivation to do so comes from.